8 Practical Tips to Finish CMA Training More Quickly
Out of thousands of candidates who take their US CMA exam every year, only 45% of them succeed, as per the CMA success rate reports. So, there is something different in 45% of their practice.
There are many ways one can reduce their US CMA training duration. This blog will give you 8 key tips on everything from lifestyle adjustments to planning your study schedule to help you Speed up your US CMA training effectively and quickly. These tips will help you tee up your CMA studies.
Contents
8 Practical Tips to Finish CMA Training More Quickly
Join a Good-Reviewed Training Institute
Beginning with the End In Your Mind
Strategical Study of US CMA Syllabus
Make Short Term Life Changes Mentally and Physically
Create a Study Friendly Atmosphere
Join a Good-Reviewed Training Institute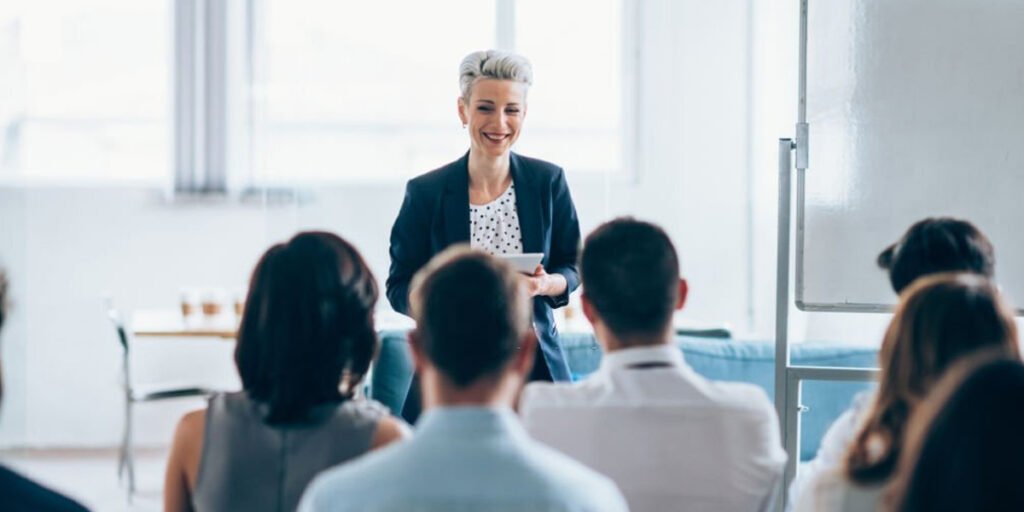 Beginning your CMA prep by studying with a top-rated US CMA coaching institute should be
starting step of your US CMA journey. Buying a US CMA review course with a proven study plan
will be a vital resource.
It is observed that candidates taking their coaching with an institute have far more chances of
completing their training in a shorter duration when compared with self-study candidates.
As per our research, most students opting for self-study consume an average of 18 months to finish
their Part I and Part II exams and on the contrary, students taking the exam through coaching with an
institute complete their work in an average of four to six months.
Preparing for the CMA exam alone can be challenging and boring. That's why you need a good US
CMA coaching program that will help you prepare for the exam through relevant case studies,
gamified notes, mock tests and exams, and interactive class delivery modes.
It is best that you select CMA classes that use the most up-to-date study materials. You should ensure
that the courses have small class sizes, and that each student receives individual attention. You should
also check to verify if the coaching institute offers regular mock exams.
Tips for Making the Best Use of Coaching Institutes:
After spending hundreds of dollars on joining a coaching institute, everything will go to waste if you
don't make proper use of the resources offered. So, here is how you take advantage of the resources.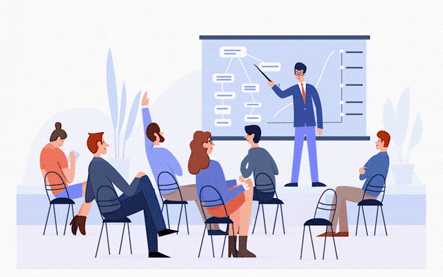 Make sure that, you gain access to all resources like study materials, practice tests, mock tests, case studies, and online video classes.
Check if the offered material is up to date and following the standards.
Reach out to faculty to clear each of your doubts, as it can help you save time in research.
Be in frequent contact with the faculty and request feedback on your preparation.
Track your progress on mock tests and practice tests.
Ask for a customized study plan if you face any issues with fitting into the given schedule.
Have a Study Plan
A study plan is the most crucial thing when it comes to clearing your US CMA exam faster on your
first try.
Having a fool proof study plan is a must for any candidate either doing self-study or via a coaching
institute. Each and every US CMA aspirant must have a study plan that is tailored and targeted toward
reaching their US CMA certification goal.
The grave mistake candidates make is preparing a study plan 20-30 days before the exam. This just
creates panic and stress about not completing your study at the time of your exam.
Making a study plan improves your productivity. An effective study plan reduces your burden right
before the exam by dividing all the chapters evenly throughout the months before the exam and
leaving time for you to revise before the test. With proper organization of your study plan, it will be a
piece of cake to avoid any procrastination and also you can be confident enough to score well on your
test.
One more thing is that the study plan should be prepared in detail and you have to divide and mention
what you need to study on which day. For example, Part 2 has 19 chapters in total, so you can study
one chapter a week and see that you are done with all the 34 chapters of Part I and Part II so you will
have approximately 15- 20 days before the exams for revision before your exam day.
Beginning with the End In Your Mind
Everything from the date of your registration to your exam day has to do with your end goal of
clearing your US CMA on the first attempt.
At the time of beginning your CMA journey, you will have an idea of the exam dates, so reverse
engineer the whole sequence of events. This gives you a deep view and lets you enjoy micro success
along the way of clearing your US CMA.
As we already know that US CMA is conducted in four windows in a calendar year, candidates must
have a clear idea of which window they are going to sit for the exam and accordingly prioritize.
If you are a working professional, you might not be able to invest time like students, so make sure you
stick to CMA training with consistency. For example, working professionals can invest a minimum of
one hour per day and 4-5 hours on weekends for their CMA training. It is important, that you make
sure to learn at least a single concept every day, this helps you remain dedicated to your study
schedule. By this way of keeping consistency, working professionals can prevent cumulating all the
syllabus and the burden of having to finish the entire study material in one go.
Strategical Study of US CMA Syllabus:
This is one of the most important tips overseen by many candidates taking their US CMA exam.
While preparing for the CMA exam, most aspirants tend to complete their textbook or study material
reading first and then take practice tests, but this method of preparing for your US CMA exam is not
advised. It is best that candidates make a habit of taking practice tests after they finish each chapter, this way
candidates can understand how well-versed and confident they are, about answering MCQs from that
chapter.
If your score is not up to the mark or satisfactory, you can always go back revise and retake the test.
This practice assists you in learning each concept to the core develop confidence while taking your
final US CMA exam.
Candidates must also learn perfect usage of the 6 function calculator, it will help them with faster
number calculations during tests and exams.
Prioritize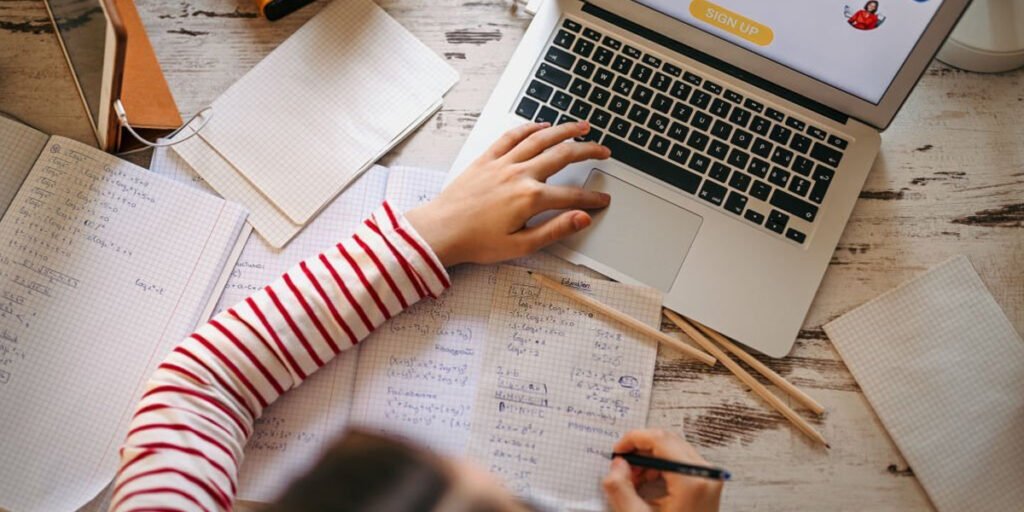 The most effective and efficient way to progress through your preparation plan is to rank tasks from
most important to least important.
As you take CMA exam studies each day, it is important that you know where to start.
Candidates might have some topics they are thorough with and others they don't. In a similar pattern,
some topics are given more weightage in the CMA exam while others are not.
Candidate must have an entire idea on topics as to their weightage. This helps them in allotting more
time to higher-weightage topics. This practice even helps candidates identify their weaker areas and
plan accordingly.
Make Short Term Life Changes Mentally and Physically
You let your family or boss know that you are in this sprint for achieving your goal of becoming a US
CMA professional. Several aspects of your personal and professional life will change temporarily
while you are dedicatedly working towards your goal.
Studying for long hours is undoubtedly draining especially when your combine your studies with your
full-time job, or college studies. Staying mentally and physically healthy is the only way to combat
your study burnout.
Tips to stay mentally active:
Take study breaks
Spend quality time with your family and friends.
Exercise regularly
Physical and mental health always go hand in hand, so taking care of one will definitely keep you up
with the other.
Create a Study Friendly Atmosphere:
Every candidate will have a unique learning style, and perspective. Some like to study in a quiet place
while others like to have music in the background while studying.
So, look around and identify where realistically you can get most of your study done. Very few people
can study in group sessions or on the go, but most of the time a dedicated study place and dedicated
study session work the best.
So, think about finding a place where you can do that, it can either be at your home or the library.
This helps with doubling or even tripling your productivity.
Don't Give up:
In the beginning, you might stare down the barrel of 15-20 hours of study per week and either think
'No Problem' or 'No Way.'
It is important that as a US CMA aspirant, you should preserve the mindset you can in with or you
will be distracted. Always keep in mind that passing the US CMA exam is worth it. So do it for
yourself and your future.
By following these tips candidates can increase their retention and reduce the number of times they
have to circle back to the concepts.