CMA Opportunities: A Guide to High-Paying CMA Roles
The financial world is changing rapidly, opening a plethora of opportunities for young minds to succeed in this domain. CMA or Certified Management Accountant is one such course that can shape your career given the numerous roles that require this kind of expertise.
Once you have become a new member of the IMA and have passed the CMA exam, it is time to update your resume and land your first post-CMA-designated job. However, it comes with its own pros and cons since a lot of people are not aware of the right roles to apply for after studying CMA.
Out of all the certified management accounting careers out there like Chief Financial Officer or Corporate Controller, it is often difficult to know which fits your qualification, or if it is even considered as a CMA career?
If you have been going through the same dilemma, it is time to know about all the CMA careers you can explore after earning your CMA certification.
Understanding Your New CMA Skillset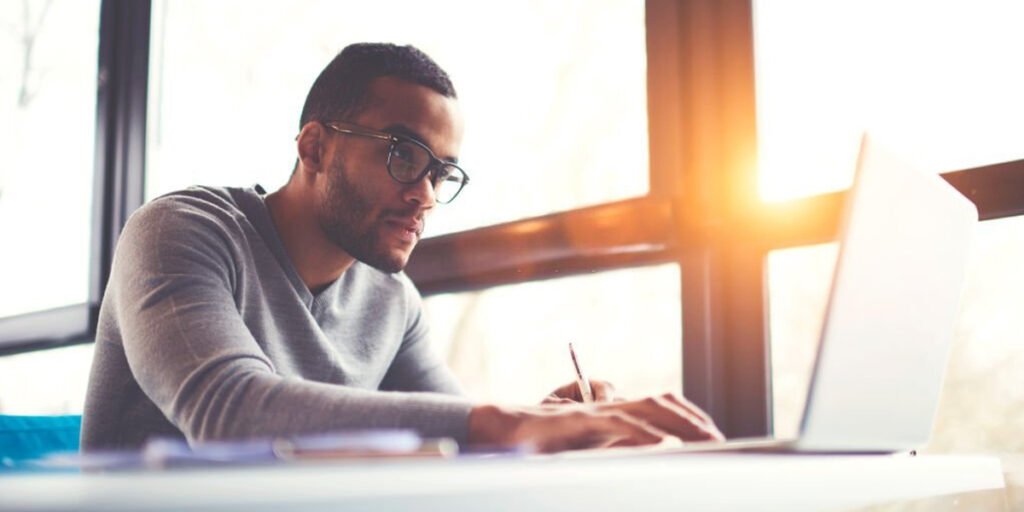 Interestingly, CMA careers are highly diversified. Let us begin by understanding how you can extend your expertise in a company after CMA certification.
A Certified Management Accountant utilizes their decision-making, planning, and performance management skills to offer expert advice and reporting to a business. Thereon, they also create and implement a financial strategy that will benefit the organization in the long run.🏃‍♂️
The CMA course instils six pillars of knowledge that act as your strength in succeeding in your new career:
Strategy, Planning, and Performance: This is the ability to guide, take decisions, assess and manage risk, and monitor the performance of the company.
Reporting and Control: Enables one to measure the organization's performance against standards and regulations set by the legal counsel, and report these findings to further improve on.
Technology and Analytics: This is the ability to enhance organizational success by using relevant technology available, generating new data and analyzing the same for growth.
Business Acumen and Operations: A keen understanding of many areas of businesses that help improve company-wide operations.
Leadership: The ability to step into a role that inspires and guides other team members to achieve the goals set by the organization.
Professional Ethics and Values: This is the ability to work with integrity, ethics, and legal compliance and demonstrate a professional attitude at all times.
CMA Career Paths
Now that you are aware of the key strengths that CMA helps you to achieve, apart from the main subjects of the course, let's understand the main designations that require the expertise of a CMA and where you can apply.
Management Accountant
If you thrive off planning and strategizing, then Management Accounting can be a fruitful path for you. Most CMA led roles require the ability to plan and strategize, however, as a management accountant, since you will be expected to budget, plan and strategize, thus enabling the company's senior management to make risk-assessed decisions about the company's financial future.
While it is important that you are an expert when it comes to accounting, at the same time, you must also have the skillset to communicate this acquired data in an understandable way for non-experts.
Most likely, management accountants are required in private or public businesses, or within government agencies.
Financial Analyst
Studying market trends and the microeconomic aspects of finances is quite interesting and if this is what you like doing, why not do it for a living?
The role of a financial analyst includes paying close attention to details to enable assessment of the financial condition of a potential investment to ensure it is worthwhile and yields benefits.

A few other job duties of a financial analyst include advising companies on corporate bonds or split stock and performing financial research and analysis to gather information on the business's profitability, stability, liquidity, and solvency to make it a success.
Banks, insurance companies, and even start-ups and global enterprises require a financial analyst.
Accounting Manager
From developing and maintaining accounting systems and procedures to overseeing daily operations, the role of an accounting manager is full of opportunities. Along with this, you may also have to monitor and analyze data, create financial statements and reports, and uphold strict accounting policies and principles within the company, thus offering a 360-degree control of the financial side of a business.
At the same time, accounting managers often also oversee other accountants and are responsible for reporting cost margins, productivity, and expenditures within a company. This may further extend into preparing month-end procedures, maintaining a general ledger, and reconciling accountant balances.
Chief Financial Officer (CFO)
While becoming a CFO takes years, CMA can fast-track this and help you reach one of the top positions in a business.
As a CFO, you will be required to oversee everything from the company's investments and financial business decisions to financial reporting and forecasting. This can further include critical job duties like analyzing financial strengths and weaknesses, tracking cash flow, and proposing corrective actions.
A few other roles that you can consider are cost accounting, corporate controller, and more. The number of opportunities for CMAs is exciting and never-ending if you choose the right path.
FAQs For US CMA Course
What are the major skill sets acquired during CMA training?
The six major skill sets acquired during CMA training are,
Strategy, planning, and performance
Reporting and control
Technology and analytics
Business acumen and operations
Leadership
Professional ethics and values
What are the career options after becoming a US CMA?
A few career paths that you can consider are –
Management accountant
Financial analyst
Cost accountant
Accounting manager
Corporate controller
Chief Financial Officer (CFO)