IS ACCA tough to Crack or Pass? ACCA Pass Rates
The ACCA is a globally recognized degree that qualifies you as a Certified Chartered Accountant as well as membership in the ACCA. Accounting qualifications such as CIMA and CPA are accessible, however ACCA is more popular among students due to the various job opportunities it offers. That is why ACCA is renowned as a globally recognized qualification that may open a million doors.
As you proceed, the difficulty level of ACCA tests will rise. You should understand why you are taking the course and seek guidance to help you pass the exam. If you are studying while working, you must prioritize everything so that you can dedicate adequate time. When you fail papers, it can be really frustrating. You should be familiar with the ACCA course specifics and take the tests seriously. Failures might increase the length of the course.
About ACCA:
The ACCA, or Association of Chartered Certified Accountants, is a globally recognized accounting program recognized in over 180 countries. The UK-based course can be completed in one or two years, depending on study pace and exemptions. The program covers fundamental accounting topics such as taxes, auditing, financial reporting, and strategic business reporting, and offers a global perspective on chartered accountancy, equipping students with the skills needed to become a global chartered accountant.
Criteria
ACCA
Certificate Issuer
Association of Chartered Certified Accountants (ACCA)
Eligibility
12th pass with a minimum of 60%
Course Duration
2 to 3 Years
Pass rate
40% to 50%
Job Titles
Management ConsultantBusiness AnalystAuditorTax consultantSubject Matter expert
Pattern
Three Levels,
Applied knowledge level
Applied Skill level
Strategic Professional Level (Essential)
Strategic Professional Level (options)
No of Papers
13 Papers
Recognition
Global
ACCA Exam Pattern:
ACCA certification offered by the Association of Chartered Certified Accountants (ACCA) has 2 levels or modules.
Fundamentals
Professionals
The fundamentals level will have a total of 9 papers. These 9 papers or subjects are divided into two more modules
Knowledge level/ Module – Three papers
Skill level/ Module – Six papers
Knowledge Module:
F1 – Accountant in Business
F2 – Management Accounting
F3 – Financial Accounting
Skills Level/ Module:
F4 – Corporate and Business Law
F5 – Performance Management
F6 – Taxation
F7 – Financial Reporting
F8 – Audit and Assurance
F9 – Financial Management
The professional module/ level will have two modules.
Essentials – 3 papers
Options – 4 Papers
Essentials:
P1 – Governance, Risk, and Ethics
P2 – Corporate Reporting
P3 – Business Analysis
Options (two to be completed)
P4 – Advanced Financial Management
P5 – Advanced Performance Management
P6 – Advanced Taxation
P7 – Advanced Audit and Assurance
Each Paper has two sections in the exam:
Section A – MCQ questions based on scenarios
Section B- Individual questions based on subjects
The first four exams in ACCA are to be taken on demand. You can book a slot with an approved ACCA CBE center any time of the year or whenever you feel ready for the test.
The remaining nine exams will be conducted 4 times a year in the following months
March
June
September
December
ACCA Eligibility:
In order to be eligible for the ACCA Exam Candidate must:
12th passed out with a minimum of 65% in at least two subjects and scored a minimum of 50% in the remaining subjects.
To qualify as an ACCA, a minimum of 3 years of continuous work experience is a prerequisite as per rules mentioned by the Association of Chartered Certified Accountants (ACCA) Institute.
But it is not a must that you have these 3-year experience before you qualify for your ACCA exams. Students preparing for ACCA can gain experience after clearing all ACCA papers as an ACCA Affiliate
Salary and Career Opportunities of ACCA:
Getting an ACCA certification gives you tons of career opportunities and paths to choose from. From the option of choosing to go for a master's degree, start your own business or step into the conglomerates, the possibilities for ACCA professionals are endless.
Based on the industry, job title, and sector you desire to work in, ACCA professionals will have plenty of job titles to opt from.
Here is the list of job titles that are in trend and most opted for by ACCA professionals:
Management Consultant
Business Analyst
Auditor
Tax consultant
Subject Matter expert
Financial Accountant
Corporate Treasurer
Forensic Accountant
Business owner
Financial Analyst
Credit Controller
ACCA Pass Rates
In the June sitting, 101,866 students took part, resulting in 122,756 exams being completed. Out of these, 3,877 students passed their final exams and became ACCA Affiliates. The option of remote invigilation continues to be well-received, with an increasing number of students, 15,474, opting for it.
The ACCA Qualification is designed to evaluate the skills, abilities and competencies necessary for a successful and ethical career as a modern-day accountant. It emphasizes ethics and professionalism, providing students with a strong foundation for a rewarding career as a qualified finance professional. The results also include exams taken through ACCA's on-demand program for Foundation Diplomas, Applied Knowledge and Law exams, which totaled 33,474 exams, with over 1,978 of them being conducted through remote invigilation.
| | |
| --- | --- |
| ACCA Qualification | Pass rate (%) |
| Applied Knowledge | |
| BT – Business & Technology | 85 |
| FA – Financial Accounting | 69 |
| MA – Management Accounting | 64 |
| Applied Skills | |
| LW – Corporate and Business Law | 82 |
| TX – Taxation | 52 |
| FR – Financial Reporting | 51 |
| PM – Performance Management | 41 |
| FM – Financial Management | 52 |
| AA – Audit and Assurance | 39 |
| Strategic Professional – Essentials | |
| SBL – Strategic Business Leader | 50 |
| SBR – Strategic Business Reporting | 49 |
| Strategic Professional – Options | |
| AAA – Advanced Audit and Assurance | 31 |
| AFM – Advanced Financial Management | 41 |
| APM – Advanced Performance Management | 33 |
| ATX – Advanced Taxation | 42 |
| | |
| --- | --- |
| Foundation Level Qualifications | Pass rate (%) |
| ACCA Diploma in Financial and Management Accounting (Level 2 RQF) | |
| FA1 – Recording Financial transactions | 74 |
| MA1 – Management Information | 71 |
| ACCA Diploma in Financial and Management Accounting (Level 3 RQF) | |
| FA2 – Maintaining Financial Records | 73 |
| MA2 – Managing Costs and Finance | 72 |
| ACCA Diploma in Accounting and Business (Level 4 RQF) | |
| FBT – Business & Technology | 77 |
| FFA – Financial Accounting | 73 |
| FMA – Management Accounting | 72 |
| Foundation Specialist Certificates (RQF Level 4) | |
| FAU Foundations in Audit | 31 |
| FTX Foundations in Taxation | 49 |
| FFM Foundations in Financial Management | 40 |
How difficult is ACCA?
The question of how long it takes to complete the ACCA exam is one that is commonly asked by students. There is no straightforward answer as the length of time required to complete the exam can vary. With 14 papers to pass, it requires a significant investment of time and effort.
While students have up to ten years to complete the course, most finish within four years. Once the papers are passed, students must complete a professional ethics module and gain three years of professional experience. Previous qualifications may also allow for exemptions in the fundamental level, which is valued by many students. Additionally, the ACCA course offers flexibility, allowing for self-paced learning and the ability to study from anywhere.
The difficulty level of the ACCA exam varies depending on an individual's prior qualifications, professional experience, and dedication to the course. For those new to accounting, extra effort and study time may be required to master the concepts. However, there are diploma or foundation level options available to gain a basic understanding of ACCA.
The Applied Skills level, specifically Audit and Assurance (AA) can be challenging for students as it involves learning new concepts, terminology, and processes. The key topics covered in AA form the foundation of audit knowledge and mastering them takes time, but a good pass rate at this level will equip students with the technical knowledge required to excel in the AAA exam.
Auditing is a practical field, requiring the ability to gather information, analyze it, and make informed decisions about the accuracy of financial statements. The AAA exam consists of three scenario-based questions, where students must be able to understand the specific circumstances of the client, choose appropriate audit procedures, and correctly interpret the results obtained.
The ACCA syllabus covers not only financial and accounting concepts, but also business management, financial planning, and strategic decision making. It is recommended to plan to complete the course within 3-4 years to effectively prepare for and take the exams.
ACCA may not be as difficult as you believe it to be.
ACCA may not be as challenging as you may perceive it to be. With dedication and guidance from experienced study experts, you can achieve success. Believe in your abilities and strive to surpass your own expectations. Consistent practice, taking mock assessments, and participating in quarterly exams can aid in mastering the material and completing the course in approximately four years.
Reasons Why ACCA is Difficult?
Candidates Previous Experience:
Starting the ACCA program with minimal qualifications may prove to be more challenging as you may be new to accounting. However, this does not necessarily mean that passing the exam will be difficult, but it may require extra effort to fully understand the material.
On the other hand, students who start the ACCA program with no prior knowledge or experience may have a stronger foundation in the subject matter and ACCA exam technique, making the professional level easier. AAT (Association of Accounting Technicians) is often taken as an introduction to accounting, but it does not compare to the level of difficulty of ACCA.
If you possess a Bachelors or Masters degree in finance and accounting or a similar field, the material will be more familiar. However, this does not necessarily mean it will be easier, especially if you claim exemptions and do not go over earlier material in enough depth. Practicing accountants may find the ACCA program easier because of their practical context, but it may also require them to unlearn certain practices, making the program more challenging.
Study Plan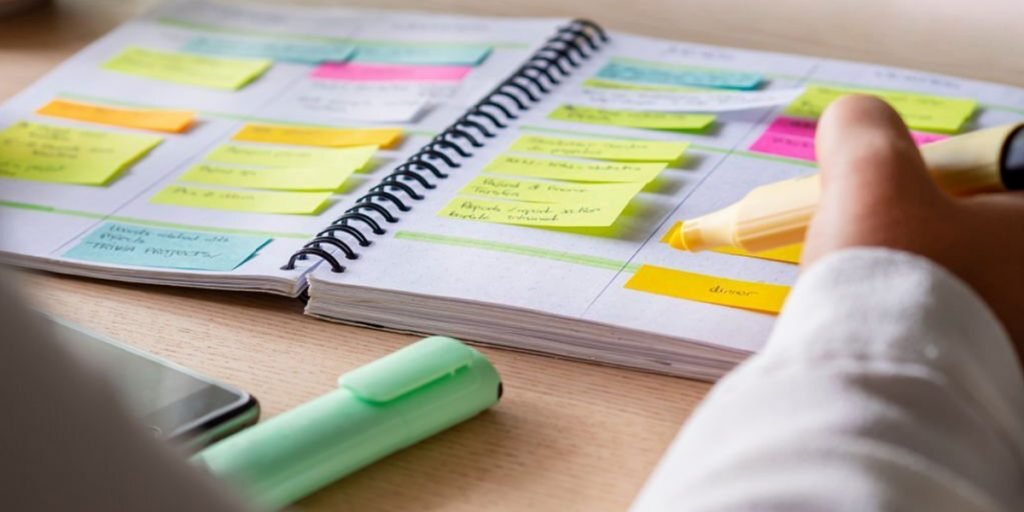 Many students choose to study for the ACCA while working, as it allows them to continue their careers, earn money, and apply their learning in practice to fulfill their professional experience requirements. Additionally, employers often cover the costs of the ACCA qualification.
This approach has its advantages and disadvantages. The practical context of working while studying can make the ACCA easier to understand, but it can also increase pressure. Balancing a full-time workload, studying, and personal life can be challenging for many students, which makes the ACCA difficult for them.
Time Goal to Pass
While the ACCA may be completed in a decade, many students seek to complete it in 3 or 4 years. In order to achieve the professional experience requirement, it is usually required to study while working. The objective is to finish the programme in three years by taking one test every sitting throughout the year, with the understanding that a re-sit may be required if an exam is not passed on the first try.
The ACCA advises an average of 150 hours of study every paper, for a total of 900 hours of study per year for three years while working full-time. Even for individuals who are well-versed in accounting, studying for the ACCA in these circumstances might be challenging. especially if they continue to follow traditional classroom training methods and try to cram in after-work lectures into an already hectic schedule.
Supporting Surrounding
The ACCA course is difficult and exhausting. A solid support network, which includes friends, family, employers, coworkers, and other students, is essential for success. It is critical to form ties with those who understand the ACCA's pressures and to seek assistance from loved ones. Furthermore, it is critical to select an approved learning provider that places a high focus on student assistance, such as tutoring and opportunities to interact with other students for guidance and ideas.