Tips for CMA MCQs and Essays
Does the thought of the CMA exam make you anxious, and stressed out?
Keep reading this blog to know the best hacks for solving your MCQs and Essay type questions in no time and clearing your US CMA exam on the first attempt.
To reduce the burden of clearing CMA exam questions, let's cover the best strategies and tips to tackle MCQ and Essay type questions.
Before we dive into the little secrets to solving the CMA questions, let's take a little fresher on the CMA exam pattern first.
US CMA Exam Pattern:

The US CMA exam is divided into two parts.
Part I
Part II
Each part will have 100 MCQ questions and two Essay Scenarios with 4-6 questions in each scenario. But in order to start your essay section, you must get at least 50% of your MCQ questions.
All the questions are computer-based, so it is just about selecting the correct answer and the essay section is written either using a word document program similar to notepad.
Each MCQ will have 4 options to choose the candidates have to read carefully before they select the answer. Besides that, there are a few more that candidates can do while answering the MCQ questions. Let's discuss more on that in the Tips section of MCQs.
MCQs will be auto-graded by the computer while Essays will be graded by human graders using a standard grading system. Evaluators grade your essays based on the content relativity, this means even the partial answers are worthwhile as they add points to the final score.
One must clear both Parts I and Part II to earn the US CMA certification and CMA credential. Each part is made of different fundamental topics and some content topics get more coverage than others. Here is the outline of the syllabus for both Parts.
| | | | |
| --- | --- | --- | --- |
| Part I – Financial Planning, Performance & Analytics | Weightage | Part II: Strategic Financial Management | Weightage |
| A – External Financial Reporting Decisions | 15% | A – Financial Statement Analysis | 20% |
| B – Planning, Budgeting & Forecasting | 20% | B – Corporate Finance | 20% |
| C – Performance Management | 20% | C – Decision Analysis | 25% |
| D – Cost Management | 15% | D – Risk Management | 10% |
| E – Internal Controls | 15% | E – Investment Decisions | 10% |
| F – Technology & Analytics | 15% | F – Professional Ethics | 15% |
Candidates will get to choose whichever part they want to take first, as long as it is within the three exam windows scheduled per year.
Contents
Tips for CMA MCQ Type Questions
Tips for CMA MCQ Type Questions

Here are some of the top tips and strategies to apply while solving the MCQ questions
Analyze Every Single Question for CMA MCQ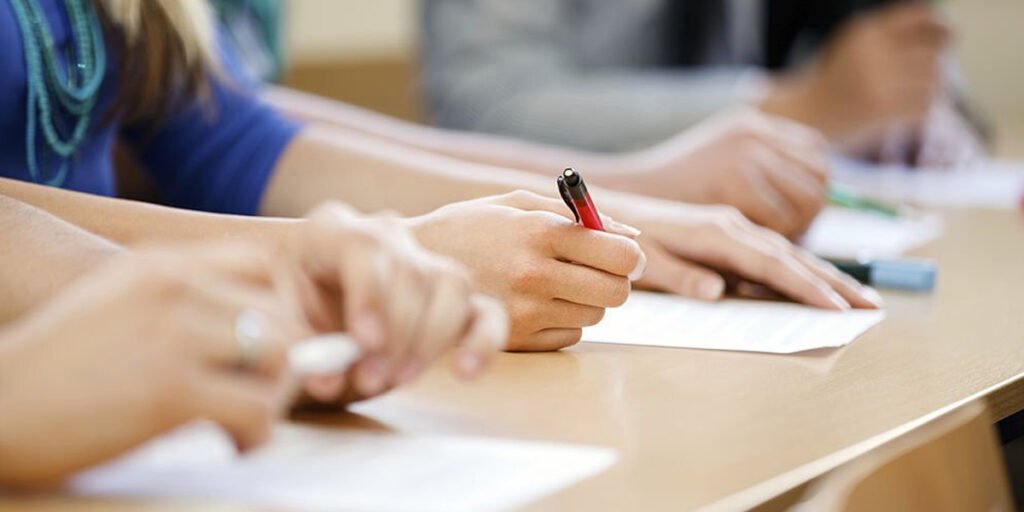 The biggest error CMA aspirants make while taking their exam is that, no properly reading the question. Thoroughly reading the question will help you solve it effectively. Here is a tip: try breaking down the question into two parts: Stem and Distractions. The stem will be the main part of the question, which can be used to find the potential answer.
Whereas distraction will be the unnecessary material that is included in the question which will confuse most of the exam takers.
Candidates must be in a position to differentiate the stem from distractions. This way percentage of error and time wastage can be prevented while taking the MCQ questions.
Watch the Clock ⏰

Three hours scheduled for answering the MCQs will seem like a long time for answering the 100 MCQ-type questions. But it is important that CMA aspirants bring out their time management skills while answering this section. Proper time management will prevent time wastage and you won't run out of time.
Candidates should follow the 90-second rule, which means solving each MCQ within 90 seconds. By following this time frame, candidates will be left with 30 more minutes either at the end of the exam or after completing the MCQ section.
These 30 minutes can be used to review your answers or circle back to the completed questions that are left before.
To practice time management skills, candidates can take mock tests and time themselves every time.
One more important step that can not be left out is, never to get hung up on complicated questions. Completed or tough questions will consume a lot of your time unknowingly, this time can better be used for solving the easy questions first. You must remember that all the questions in MCQ will have the same weightage, so sitting there sinking in answer the harder questions will not do you any good.
Distinguishing which part of question are relevant which are irrelevant also saves a lot of time in answering the question.
Me Sensible of Negative Phrased Questions
Negatively phrased sentences even in textbooks or in general itself are annoying😒. But undoubtedly, candidates will come across negatively phrased questions in their mock tests as well as in the actual exam. Only a single word in that entire question can completely change what is the answer to it.
So, candidates have to make efforts to read the question word for word before they begin solving it and avoid falling for this sneaky tactic.
There is Only One Right Answer
Most candidates taking the answer will understand this, what I mean is that three out of the four options given will seem like the right ones. But we also know the fact that only one can be the right answer.
After carefully reading the question, candidates must make the habit of weeding away options that are not completely correct, this process of elimination will help you a lot in answering the MCQs fast.
Making Strategic Guess

As we discussed earlier, there is no negative marking in CMA, so you will not get any negative points for choosing the wrong answer. When you are out of time, step up your strategic guessing game and select an answer for all the remaining questions.
It is never a good thing to let a few unfamiliar questions break down your confidence.
Review and Learn from Your Mistakes
As per reports of IMA only 45% of the candidates taking the US CMA exam actually clear the exam in their attempt. So, the remaining 55% of the candidates will retake the exam.
By retaking the exam, candidates will be able to differentiate the right anger from the wrong. One can figure out the strategies by knowing what went wrong the first time.
This does not need to happen just with the actual exam, candidates can also practice this method while taking their mock tests.
This will help them be familiar with the question pattern and come up with tactics to clear the question the next time.
Reviewing Mock Tests and Revising
Mock tests will play a key role in any CMA candidate's journey. There will be an immense benefit to taking mock tests, reviewing the mistakes, practicing, and retaking them.
Never move on to the next section or next chapter just so that you got the answer right. It is best that candidates make the habit of circling back and revising the chapters, sections, and their relative mock tests from time to time in the CMA course duration.
By doing so, it will be easy to identify the question patterns and find the way to solve those questions fast using shortcuts.
It will also help in tuning your mind in identifying the right answer from the wrong one and uncovering the blind spots.
Now Let's go over tips and strategies for the Essay section

Essay questions regardless of the framing are going to focus on conceptual building and decision-making, reporting, regulatory compliance, and more.
While grading, IMA (Institute of Management Accountants) expects that your answers convey the following cognitive skills:
Knowledge
Application
Comprehension
Analysis
Synthesis
Evaluation
Candidates will be expected to be thoughtful, and concise and make substantial statements that show an in-depth understanding of the topics.
On top of it, answering essay questions is fairly straightforward. This means candidates need to assess the scenario and respond to it by completing a calculation. Finish it off by explaining your work and the reason behind it.
So here are the tips and strategies to answer CMA essay questions to score the most possible points:
First learn to slow down, read and understand every single word in the question. The test will not be trying to trick you, but essay questions are usually quite complex and lengthy. Never miss a key component that could cause a negative impact on the logic of your work.
Complete the essay as much as you can to show the work. Even though you might be short of time after answering the MCQs, remember that you are rewarded a score even for your partial answers. So don't give up early or just gloss over the details. Make sure that your work is as comprehensive as possible because if you can't finish the complete answer, it will be a demonstration that you are on a right track and had the correct lines of critical thought.
Each CMA essay question will have clues to guide you to the correct answers. So, by paying close attention to these clues with your eyes open, candidates can easily determine what the essay is asking.
Terms like Calculate, Analyse, Examine, Interpret and Apply will be used in the question. So, try using these terms in your essay answer as much as you can. Fully understanding and following the directives mentioned in the question is a vital strategy, a candidate cannot succeed without.
Write down your calculations, work, and assumptions
Except for 3 to 6 questions for each essay scenario
Pay close attention to the verbs used in question and answer as off.
Mainly concentrate on the clarity, standard English usage and organisaton when it comes to answering the essays, Also make sure that you are delivering the top tier writing skills which the graders will be looking for.
Read the question completely more than once to screen the requirements and watch out for negative phrasing.
Don't leave any questions blank, write an outline of your thoughts when don't have enough time
Scroll between questions and scenarios, this will help manage time better
Be straight to the point with out spiralling around with the answers,
Make it easy for graders in giving you better score by showing off your work well
Make well use of your time.